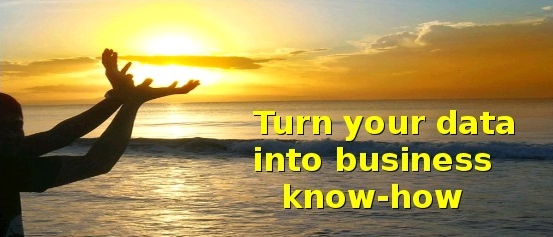 Discover what your business data is telling you.
A successful enterprise needs to react swiftly to today's fast paced business environment, where making business decisions is based upon accurate and refined information. You need to not just "look at the figures", but analyse and monitor various areas of performance within your organisation. Making business decisions means 'getting it right', first time.
Your organisation is being constantly bombarded with data, right. How are you managing the data?
Are you coping with the massive amount of data you are generating?
Are you generating data from different sources, and don't have single view of your business?
Are your reports providing real value to your organisation?
Are you able to drill down into specific areas of your business
Are you able to tell how your organisation is really performing? Really?
Business Intelligence Platform.
Learn how you can use Open Source Business Intelligence solutions to support end-user reporting, analysis, and dashboard capabilities with back-end security, integration, scheduling, and workflow capabilities for your business .
Request more Information
If you require more information on our Data Management services, provide your details below, and we will get in touch with you.